SÄRÄ TAXI
Our SÄRÄ TAXI service transports individual food-lovers and large groups to Säräpirtti from local areas.
You can book private transportation or inquire about shared transportation, which is available at our general serving times.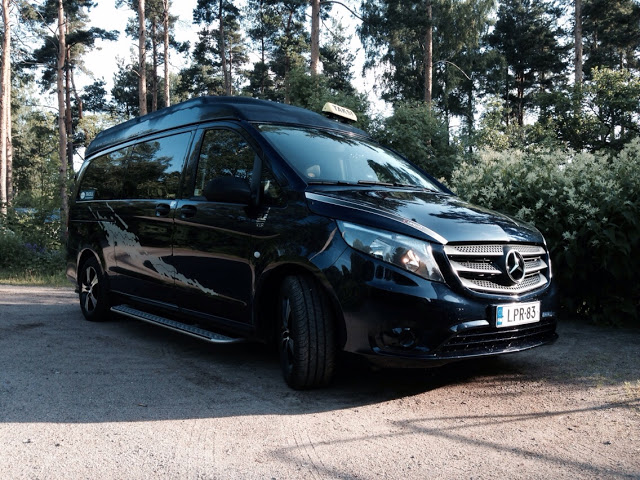 Please contact Tilausliikenne Hänninen Oy
by calling +358 40 755 6235 or email to sami@tilausliikennehanninen.fi to make a reservation.
The travel time from Lappeenranta is around 25 min
and from Imatra 45 min.
PRICING EXAMPLES:
Lappeenranta – Säräpirtti - Lappeenranta
1–4 persons EUR 100
5–8 persons EUR 120
9–12 persons EUR 140
Imatra – Säräpirtti – Imatra
1–4 persons EUR 200
5–8 persons EUR 240
9–12 persons EUR 280
Additional waiting time is charged at EUR 40/h (e.g. when the set departure time is exceeded at Säräpirtti).
All prices include VAT 10%.