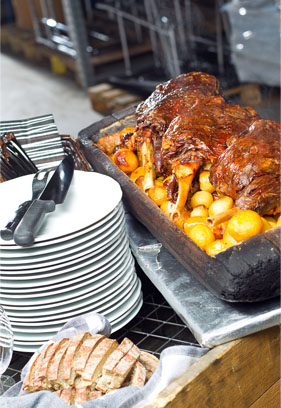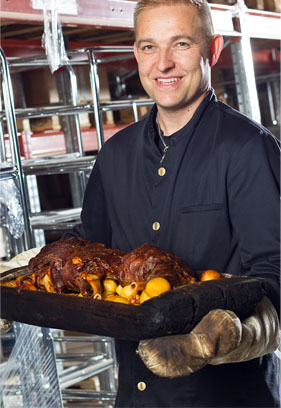 Simply delicious!
Särä is sublime when eaten either at the restaurant or served at your event.
This traditional Finnish delicacy and our skilled catering service make a winning combination.
Särä soup is an excellent choice for family gatherings and various kinds of celebrations.
Särä can be served in a traditional wooden trough or in a ceramic pot.
Cranberry cheesecake puts the perfect finishing touch to your event.
Catering prices
Särä soup 9€
Särä in a trough 30€
Traditional särä meal 32€
Celebration package 37€
Staff 35€ / hour Mon-Sat, 70€ / hour Sun
Tableware and glasses 3€ / person
Transportation and other services by agreement
For more information, please contact:
info@sarapirtti.fi, +358 5 4146 470